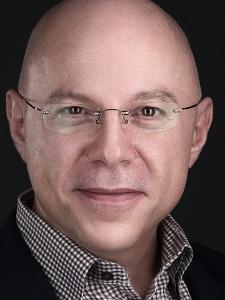 Joe DeSarla
REALTOR
PARKS
PARKS
1535 West Northfield Boulevard
Murfreesboro, Tennessee 37129
Thanks for taking the time to find out more about me! I'm from Detroit originally, I moved to Murfreesboro when I was 12 years old. I've lived in Middle Tennessee now for over 35 years. I'm a graduate of Middle Tennessee State University and when I'm not selling houses I'm playing guitar and singing at a nightclub near you!

In the fall of 2009 I decided to change careers. I worked for many years as an IT consultant but I wanted to get out of the cubicle farm. It was the purchase of my first home that sparked my interest in real estate. Could I make a career in real estate work? I wasn't a salesman...my experience up to that point was as a consultant and support analyst. It was a big decision and a scary one...but I knew if I was going to make it work I would have to draw on my strengths. I already knew how to do data analysis from my years in IT. I knew how to work with people and help them resolve problems. Could I use that knowledge and translate it into working with buyers and sellers?

I love what I do. Working in real estate has taught me important life lessons and has helped me to grow personally and professionally. Whether you are a local looking to buy a new house, or are relocating to Middle Tennessee, my diverse background helps me to truly understand your unique set of needs. My love of history, and this area in particular, allows me to be your knowledgeable guide through the varied regions of this beautiful city. My experience as a support analyst helps me to take into account all of the little details that might otherwise be missed as you make this important financial investment. Even if you've bought or sold several houses it can be difficult to make a clear-eyed decision. I'm there to make sure you notice the foundation cracks, or the evidence of water damage on that house you just fell in love with. I'm also there to make sure you see past the dated interior and dirty carpets. Your most pleasant and rewarding buying or selling experience is first and always my only goal.

Call or email me for a pressure-free consultation, and let's discuss your home buying needs. I look forward to working with you.
Highly likely to recommend
2016-06-27 - omarsh7861
400 Sims Ave, Wartrace, TN 37183
Joe Desarla was very knowledgeable and thorough in every aspect of the home buying process. The thing that I loved most was how he remembered things we had mentioned in passing and as soon as it hit the market had information ready on a house that met our ideal match. Joe Desarla worked very hard for us from the first day to closing. We could not have asked for anything more. We will always, without a doubt, recommend Joe Desarla to anyone looking to buy or sell a home.
Highly likely to recommend
2015-03-27 - acedesigns jeff
2010 East Main Street 37130
My wife and I recently purchased a piece of property and Joe DeSarla was our purchasing agent. I would highly recommend Joe to someone in the real estate market. He's very knowledgeable. Many parts of the purchasing process are confusing, but Mr. DeSarla was very thorough, explained everything and made it very easy to understand. He was very quick to answer my many text messages, emails and phone calls. He did quite a bit of negotiating on our behalf and was able to get us a much better deal than we had originally anticipated. If we decide to buy any more property in Middle Tennessee, there's absolutely no doubt that we'll use Joe DeSarla.
Highly likely to recommend
2012-10-18 - user144740
1332 Cardinal Ave, Nashville, TN 37216
Wonderful experience buying a house in a neighborhood we thought we wouldn't be able find a house in our price range.
Highly likely to recommend
2013-02-11 - user9459914
1202 Laurel Branch Trl, Sewanee, TN 37375
Mr. DeSarla was not only knowledgeable and courteous, he was extremely giving with his time and expertise. He made several trips with me to the property that I eventually ended up purchasing. Mr. DeSarla earned my trust by simply not just trying to close the deal for his own benefit, but made sure I was aware of all the potential risks and problems with the property. All of his recommendations were welcome, and proved to be sound. I had the feeling that Joe was truly concerned that I make the right decision and that I found the right property that fit what I was looking. I couldn't be happier and more satisfied with the property I purchased and the personal care and interest Joe DeSarla extended to me in making my decsion. You can trust Mr. DeSarla and I HIGHLY recommend him. This is not my first home purchase, but has been my best experience ever with a realator.
Highly likely to recommend
2015-04-23 - WilliamFletcher1
3032 Holderwood Dr, Murfreesboro, TN 37128
My wife and I worked with Joe as we were preparing to buy our first house. Joe was everything we could have hoped for in a real estate agent. He was knowledgeable and friendly; more than willing to answer our questions and work with us throughout the process. He didn't apply any pressure and in large part let us lead the way, which made us feel very comfortable when viewing properties. In fact we would not have found the house we ended up purchasing if it weren't for Joe. It was only listed on certain web sites, and he had to quickly improvise when a viewing we had arranged fell through due to a faulty key-box. If it weren't for Joe's expertise we would not have found our dream home. We absolutely recommend him. You won't be disappointed. Thanks, Joe!